Free Tax Saving
Strategies Course
About Us
Property Tax Portal
was founded by in September 2003 by Amer Siddiq who is the managing director of the parent company
Tax Portal Ltd
.
The aim of the Property Tax Portal is simple -
to bring property and tax related information/services and products in a consistent and easy way to our customers
.
Meet the Property Tax Portal team.
Amer Siddiq - Property Investor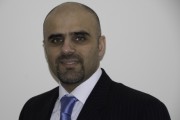 Amer is a seasoned property investor and is passionate about all aspects of property. Over that last 6 years he has grown a portfolio in the North West of England.

Amer is also a public speaker and regularly gives talks at the property investor show about various aspects of property investment. He has also written much sought after property investment reports, which have provided investors with up to a 33% return in only 4 months.

Amer is not new to property and taxes either. After struggling to find suitable answers to his numerous tax questions Amer decided to learn about property tax himself (quite a challenge!). Though it was a steep learning curve, he had the pleasure of meeting and working with some of the most respected and knowledgeable tax specialists in the country.

These tax specialists have continued to work with Amer and this has lead to the birth of the Property Tax Portal - a website dedicated to helping property investors to pay less tax!
Amer Says: Investing in property is challenging, great fun and extremely rewarding. However investing in a tax efficient way is really the 'icing on the cake' and some simple tax planning will stop you from having to give £thousands to the taxman.

I truly believe that after months of scouring the country I have handpicked and built a team of tax specialists who really are amongst the best in the country. Not only are they amazingly knowledgeable, highly respected, and at the top of their profession, but they are a pleasure to work with. Most importantly, they are hugely successful in what matters most…saving property investors like you and I from having to give a large portion of our hard earned profits to the taxman.

I hope you find this website both informative and financially rewarding…..Enjoy :-).
Meet the Tax Specialists
Arthur Weller - Tax Adviser (CTA)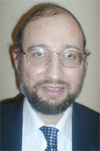 Arthur Weller is a Chartered Tax Advisor (CTA) who operates his own tax consultancy. He is known throughout the tax industry for his ability to resolve the most complex of tax issues and has over 10 years experience in this field.

Arthur works mainly in an advisory capacity for accountants, in all areas of taxation, and he runs a telephone helpline, giving phone advice on all areas of tax to accountants around the country.

Arthur is an author who has contributed heavily to a number of the products available through the property tax portal.
Amer says: Arthur really is property tax guru. If it is technically challenging for your tax advisor, Arthur will enjoy solving it!
Lee Sharpe - Chartered Tax Adviser (CTA)

Lee is a Chartered Tax Adviser and tax consultant with over twenty years' experience in helping individuals, families, businesses and advisers with their tax affairs. 
Lee writes extensively on tax matters for taxpayers and their advisers, including through the Tax Insider publications, Bloomsbury Professional and the TaxationWeb website. He also lectures taxpayers, accountants and other financial advisers on tax issues.
While he has appeared on TV to comment on tax matters, it was only long enough to establish that he really has a face for radio, and to give fellow members of his local CIOT branch sufficient ammunition with which to embarrass him at committee meetings. 
He is also author of the following two books available through the website:
Amer says: With so much experience and so much exposure to different types of clients and situations, I know Lee will help you to slash your tax bills.
Daniel Feingold - BScHons, Barrister-at-Law International Tax & Law Specialist.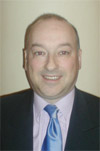 Daniel is a Barrister who heads Strategic Tax Planning, a Tax Law Consultancy that has as one of its specialities UK and International Tax Planning for both high net worth individuals and corporate clients. This includes both structuring for UK clients investing in property abroad and UK property acquisitions for foreign investors. His advice is sought after by many accounting and law firms around the UK and overseas.

Daniel has over 21 years experience specialising in tax law since qualifying as a Barrister in July 1983. He has spent time at the Bar, in several leading City of London law firms and latterly in the International Tax Department of a leading accountancy firm, before establishing his own Tax Consultancy. Daniel has written and lectured extensively on property tax planning; including the pitfalls of Spanish and French property investment and is a regular contributor to several publications on the whole spectrum of tax planning, especially avoiding capital gains on property sales.
Amer says: Daniel is a real rarity amongst tax specialists and I am both delighted and excited that he is an integral of the Property Tax Portal team. Daniel will be advising international investors in particular how to structure their investments in a tax efficient way, and how to avoid the common tax traps that they are unknowingly falling into.