Free Tax Saving
Strategies Course
x
Save Thousands - For Free
Before you go, sign up to our free tax saving email course. Get 7 top property tax saving strategies in your email inbox that will help you save thousands in tax. Unsubscribe any time.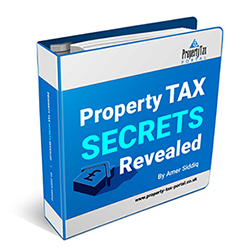 Having run the Property Tax Portal website for almost five years now, I have come across numerous reasons why people don't get professional tax advice.
Here are the top five reasons along with my responses!
1.     It is something that only needs to be considered when I sell my property and I have no plans on selling yet!

Benjamin Franklin famously quoted 'in this world nothing is certain but death and taxes'!
How true this quotation is!

Property tax is not just triggered when a property is sold. Don't forget that, if you are a landlord, you also have property income taxes to pay on any rental profits. If you are serious about property investment, then having a tax strategy that goes hand in hand with yor investment strategy is a must!


2.    I haven't declared anything to the taxman so he won't know

Errrrr…..the days of boasting in the pub that you don't pay any property taxes are long gone. HMRC have got a lot wiser and smarter with the introduction of technology, so they have their ways finding out who owns what property.

HMRC have access to a huge amount of information about property owners. For example, we now complete Stamp Duty Land Tax (SDLT) forms and our solicitors complete the land registry records. This allows HMRC to match property owners to self assessment tax returns and find any discrepancies.

HMRC have now started writing to the landlords who they know are not declaring their income….so be warned!


3.    Tax advice is too expensive!

I have never been able to fathom this one!

We are quite happy to spend thousands (even hundreds of thousands) on buying a property, but when it comes to tax advice, it's too expensive.

Remember, one of the main roles of a tax advisor/accountant is to help lower your property tax bill. So if you pay him £100 for 30 minutes work that saves you £1,000 surely it was worth it as he/she has helped put another £900 in to your back pocket!

It is only too expensive if no tax savings are made and you don't feel you are getting value for money!


4.    Don't know where to go to get good advice

I must admit I can totally understand this comment which is why I set up the Property Tax Portal website.

I struggled to find top-notch tax advisors who would help me to grow my portfolio quickly by helping me to pay minimal taxes!

Arthur Weller provides tax advice on all aspects of UK taxation. Over 400 customers have already used his services through the website so if you need tax advice then Arthur Weller comes very highly recommended (not just by me!).

However, if you want tips on how to find your own top-notch accountant or tax advisor then please read this article: How to Choose Your Tax Adviser or Accountant.
  5. I can get it on the internet for free!

I think that most people at some point will surf the web trying to get the advice for free (or at least get some indication as to what the advice should be). The problem with this kind of advice is that there are never any comebacks if you act on, say for example, a posting on a discussion board.

Using the internet for researching is fine, but I always say that is essential that you take proper (paid for) tax advice before you execute any decision.
About Arthur Weller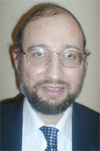 Arthur Weller is a Chartered Tax Advisor (CTA) and an integral part of the Property Tax Portal team. He offers a special rate tax advice service on any aspect of UK taxation, including property taxation, for as little as £97 for a 30 minute telephone tax consultation.

Key Facts:
- Over 90% of queries are answered within 30 minutes and within 3 days!
- Over 400 consultations done by Arthur through this website!
- You pay for the advice after it has been given
Here is what one of our customers had to say:
"Arthur contacted me the next day.  He phoned promptly and offered me clear and concise advice which he referenced to the HMRC website, taking me through section by section and explaining the implications each step of the way. 

He also sent me an MP3 recording of the session so that I was able to absorb the information more fully.  I am extremely impressed by his professionalism. Money very well invested as his advice will save me thousands of pounds.  I wholeheartedly recommend his services.

Thank you very much." V. Loughery
To learn more about Arthur's tax advice service click here.