Free Tax Saving
Strategies Course
Arthur Weller - UK Tax Specialist and Property Taxation Advisor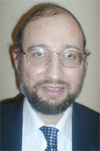 ATTENTION
Arthur has now done over 2500 property tax consultations!
Arthur Weller is a Chartered Tax Advisor (CTA) who operates his own tax consultancy. He is a member of the Chartered Institute of Taxation and is also qualified as a certified Accountant. He is known throughout the tax industry for his ability to resolve the most complex of tax issues and has over 10 years experience in this field.

Arthur works mainly in an advisory capacity for accountants and UK tax-payers, in all areas of taxation. He has also provided tax advice to UK property investors through the Independent Newspaper's Property Supplement.

He runs a telephone helpline, giving phone advice on all areas of UK (and some overseas) taxation to accountants around the country.

Arthur is the co-author of the guide How to Avoid Landlord Taxes and has contributed heavily to a number of other products that are available through www.property-tax-portal.co.uk.

He is also the UK tax editor for the website and regularly writes taxation articles.

Areas of property tax expertise
Any aspect of UK property taxation including:
Principle Private Residence (PPR) planning and solutions
Tax planning for divorce settlements and separations involving the main home
Advice on whether to use a company or to invest as a sole trader or partnerships
Converting houses into flats
Property development tax - including refurbishment and new builds
Buy-to-let portfolio taxation strategies
Property traders (i.e. buying and selling properties)
Property development and trading companies
Ex-pats with properties in the UK
Commercial property tax
Purchase and development of land
Other areas of expertise
Any aspect of UK taxation including:
Income tax
Corporation (company) Tax
Capital Gains Tax
Inheritance Tax
Expatriate tax.
Typical clients
Property investors and landlords with small, medium and large portfolios
Property renovators and developers
Accountants who require technical assistance with their clients cases
People with ad-hoc questions about any areas of UK taxation
Businesses with turnover of up to £5M
Ex-pats
Taxpayers who have problems with the Inland Revenue
Charges
Arthur charges £195 per hour with a minimum charge of £97. This is a special rate for Property Tax Portal clients.
Terms of Business
Submit your details below and then you will be taken to a page where you can submit the details of the advice/help that is required.

Arthur will take payment, normally via credit card once the consultation has been completed.
How the consultation works
Once your consultation has been submitted, Arthur will contact you within 24 hours to arrange a time when it is convenient to go through your tax query. This can be even at the weekends or in the evening - at a time that suits you!

The vast majority of tax consultations undertaken by Arthur are conducted by email or via the telephone. For example, a 30 minute telephone conversation with Arthur discussing any aspect of UK taxation will cost £97.

Over 90% of consultations with Arthur are successfully conducted within a 30 minute time-frame and within 3 working days.
Next steps
If you have a tax problem/query and need quick and specific advice then Arthur Weller will be able to help you.

To arrange a tax consultation with Arthur please complete the form below and you will be emailed the link from where you will be able to submit your request for consultation details.




If you have any questions then please call our customer support team on: 01925 398599 


Remember these key facts:

- Over 90% of queries are answered within 30 minutes and within 3 days!
- Over 2500 consultations done by Arthur!
- You pay for the advice after it has been given



Testimonials
We believe that we have some of the most knowledgeable and most respected tax experts in the country and here is just what a few of them have to say about Arthur:
I can happily recommend Arthur Weller's professional advice. I'd been very frustrated over a ten week period consulting two other supposedly 'expert' online tax consultants who, after weeks of consideration, could not, after all, definitively answer my question for their sub £100 fee unless I was prepared to fork-out up to £700+ in more dedicated research. Arthur, however, impressively answered the question within a couple of days, inc some follow-up clarification, for a flat fee. I was truly stuck on a property transaction until this question was answered, so in my opinion a great service.
He is definitely bookmarked for future reference!
J.D. from West Sussex
The consultation was extremely worthwhile and Arthur explained it all very clearly. It has certainly pointed me in the right direction, and
saved me a few thousand
already with minimum effort already, so
definitely worth the money
.
Amanda Short
Property Investor
Arthur is recognised as one of the leading property tax specialists in this country and is able to draw on a depth of knowledge and wealth of experience when advising clients. I asked him a variety of property tax related questions over the telephone.
He knew the answers to my questions straight away
and was happy to explain the tax implications for me.
Mr IS, Property Investor, Scotland
As an overseas investor I sought professional tax advice from Arthur Weller and
was very impressed by his very quick response
and his immediate grasp of my particular problems. He certainly has a wealth of knowledge when it comes to tax matters.
Elieen Lynch
Property Investor
Thanks for helping me out with all the advice that I received from Arthur.
It was an angle that my accountant and tax advisor hadn't given me
and may well work much better than the route we are taking at the moment which, for tax reasons, we are living with. If I hadn't sent that 'HELP' email I would not even be aware of the scenario that Arthur gave me and would be dreading what the future may hold and the tax implications but having had his advice it won't ever be as bad as I had been told and had imagined it could be.
Once again, many, many thanks.
Corinne Hemsley
Property Investor
Just to say
I have received some unbelievably helpful property tax advice from Arthur Weller
today, and would like to thank him and the team for providing such amazing value for money. I have already recommended you to one friend today, and shall not hesitate to continue to do so to our other friends. Again, thank you all'. Kindest regards.
Diana Baur

Property Investor
Over the years I have dealt with various people to assist with our
1. Property Portfolio
2. Matters with Developers
3. Joint Ventures
4. Share distribution
5. Company Tax Issues

In addition to this one company is developing fast and setting up other revenues of income. So for us it became even more essential to get the tax matters sorted, in order to be structured in how we deal with our Tax Liabilities. Arthur's attention to detail in gaining the insight to the Businesses was second to none and
within one hour I had the best advice ever
. Whilst we were having our conversation each step of the way Arthur ensured I understood fully before moving on to the next area I should address.
I am sure everyone would agree and say well why not use an Accountant, this is true to a point and in business they are a service we cannot do with out, however they are like GP's, whilst very, very good, they cover a wide spectrum and can not be expected to know everything (unless specialising of course) which as for tax issues Arthur is exceptionally specialised.
Arthur was very accommodating, easy to listen to and answered my queries with ease. This is a service I would not hesitate to recommend to others around me weather it is in business or for friends who own property.
Arthur...you now are truly our
TAX KNIGHT IN SHINING ARMOUR
.
Many, Many Thanks
P.S. Have pen and plenty of paper to hand
Lorraine Mc Mahon
M J Properties & M J Building Ltd
winners of the "Master builder of The Year for London" award
My consultation with Arthur Weller went very well last night & comprehensively covered all the points I raised.
I'm glad I took advice at this early stage as it will save me thousands in the long run.
Dave Ford
Property Investor
Thanks Arthur!
At last someone who talks English regarding tax.
I am going to move ahead with the sale now. Best £87 I have spent in a while!
Chris Leonard
Property Investor