WARNING:
One-off workshop reveals latest
insider tax secrets, tips and strategies
to legitimately lower your landlord tax bills! 
TBC
Dear Landlord,

With record low interest rates and increasing rents, more and more landlords are going to face much, much higher tax bills on their rental income. Everybody is looking at ways of boosting profitability and cutting expenses in the current economic climate.

However, here is a fact that is getting overlooked by too many landlords:

One of the EASIEST ways to seriously BOOST your income and cash flow from property is to PAY LESS TAX!

This is exactly what the really successful, professional landlords do - they pay less in taxes and let the amateur landlords, who have no tax education/knowledge, keep the taxman happy!

Even the great man Robert Kiyosaki (author of number one bestseller book 'Rich Dad Poor Dad') agrees.

Here is a quote from his world famous book...
Every time people try to punish the rich, the rich don't simply comply, they react. They have the money, power and intent to change things. They do not sit there and voluntarily pay more taxes. They search for ways to minimize their tax burden
So do you want to follow the rich and minimize your tax burden, both now and in the future?
If YES then you must start to educate yourself just as you did when you first started investing in property and made the commitment to become a landlord.

Many landlords believe that the drop in interest rates has been a life saver for them and this is true for many.

However, if you don't look to minimise your taxes then there will be a nasty surprise coming soon!

You have probably spent hundreds of hours learning about property investment by carrying out research to make sure that you find the right property in the right location at the right price!

Don't let all this hard effort go to waste by paying huge chunks of money to the taxman when a little tax knowledge could totally wipe it out!

At Property Tax Portal we get emailed hundreds of questions from people facing 'BIG' tax problems which so easily could have been reduced (or even avoided) through a little education!
So how do I learn about landlord tax?
No doubt you have already learned from our guides, numerous tax saving articles and over 200 landlord tax saving questions on the website.

Well if you have done this then great –you are making progress.

However, if you want to fast-track your way to financial freedom and pay the lowest amount of tax possible, then the Landlord Tax Workshop is for you.
So what will the one day 'Landlord Tax Workshop' teach me?
Well, in a nutshell, it is going to teach you everything you need to know to help you not only slash your landlord taxes but to do it all in a legitimate way.

If you are involved in any form of buy-to-let then this one day course will save you ££££s!
Here are just some of the strategies that will be revealed when attending the workshop:
How to grow a £million pound portfolio and not pay a penny in capital gains tax
How to avoid income tax and give your children a tax-free income
How and when to use companies to slash your landlord taxes
How to avoid the number one 'tax' mistake made by most amateur (and even many professional) landlords
SIX strategies for minimizing Capital Gains Tax
How to define a tax strategy that will go hand-in-hand with your investment strategy to maximise your profits
How to choose the right tax strategy yourself without incurring ££££s in expensive tax advice and accountancy fees
How to understand in seconds your tax implications before you even shell out any more money on property
The THREE golden rules of landlord taxation explained
Why 'buy-to-let' investors are paying more in taxes than they should really be paying
SIX buy-to-let tax busting strategies revealed
Why timing can be the difference between a ZERO tax bill and one that will set you back £thousands
When the 'never sell a property means no tax' strategy does work and when it definitely does not!

How to own a property, be a higher tax payer but pay no Rental Income Tax!
Who will be delivering the training at the Landlord Tax Workshop?
Lee Sharpe


Lee is a creative Chartered Tax Adviser with nearly 20 years' experience of advising property investors and family businesses on tax matters.
He is also an experienced tax writer: As well as writing for taxationweb.co.uk, Lee is a lead writer for Property Tax Insider (taxinsider.co.uk) and its sister publications, and is Technical Editor of '101 Property Tax Secrets Revealed'. He has written a number of specialist property tax saving reports including:

- Landlords – How to Maximise Property Tax Reliefs
- Private or Main Residence Relief - What You Need to Know
- Tax planning tips for property partnerships.

Amer says: With so much experience and so much exposure to different types of clients and situations, Lee is one of the most knowledgeable tax experts I have ever come across.


 Amer Siddiq

I have been investing in property since 1999 and am regularly asked to speak at property/landlord related events.

I am also co-author of our best selling guide 'How to Avoid Landlord Taxes' and founder of the property-tax-portal.co.uk and taxinsider.co.uk websites.

I have probably come across more landlord/property tax queries than 95% of tax advisors in the UK through my websites and know exactly what tips/advice/strategies landlords need to minimise their tax bills!

My theory has always been to work 'smarter' not 'harder'.  

Saving on tax is definitely in the working 'smarter' category!
After attending this entertaining, enjoyable and inspiring workshop not only will you slash your taxes
but you'll never see tax as being a dry or boring subject again!
What is the cost of the Landlord Tax Workshop?
How much would you be prepared to pay to learn secrets, tips and strategies that could literally wipe £THOUSANDS off your property income, capital gains, corporation and inheritance tax bills?

If the workshop saved you £10,000 in tax, would you be prepared to pay £5,000 for the course?

Your answer should be 'YES' as it means that it still puts £5,000 extra in your pocket, which otherwise would have gone straight to the taxman –no questions asked!

To be honest, I know that this course will save you much more than that. The reason is that my guide 'How to Avoid Landlord Taxes' alone has saved investors more than this and we are only scratching the surface here with what we will cover in the workshop.

Just one tip has saved a customer £6,840 every year, so how much will the entire course save you?
Testimonials on our past workshops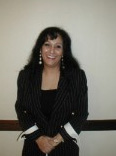 Outstanding! You, yourself are very professional and have surrounded yourself with professionals – hence the information provided to us attendees was very educational, enlightening, decisive and parallel to that, very stimulating. As for Mr. James Bailey; what an absolutely wonderful person and a total font of knowledge. We shall definitely be drawing on his services again and again. I have already challenged our Accountant on a couple of points, which I am confident will save us money.

Priscilla Taylor-Workshop Delegate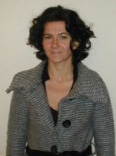 Worth Every Penny! Thanks for a brilliant day. It surprises me to say that I found your Tax course a really enjoyable day. It was full of interesting and informative information. It was worth every penny.

Sarah Barrett-Workshop Delegate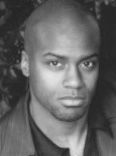 As Comprehensive a Course in Property Tax as can be Acheived in One Day!
A very complicated topic made accessible in a short time frame, with excellent speakers who obviously enjoy talking about tax. A thoroughly enjoyable day.
I highly recommend the course to anyone serious about dealing in property.
Richard Shepherd-Workshop Delegate
Just by using one of the tips I am saving £6,840 every year!
I've been dealing in property for 35 years. Over the years I have asked various accountants for advice and guidance. I have read all of the advice in Pay Less Property Tax and I have learned more in two days than in 35 years. Just by using one of the tips I am saving £6,840 every year!
Paul Goulder-Workshop Delegate
A Pleasant Surprise! Just wanted to say that we found the course on Sunday really useful. The content and quality was really above my expectations. I have already read various books etc in this area, which is great, but even better when you can clarify the concept / get a definitive ruling on whether your interpretting the rules in the correct way (not just the way that suits you :o) at the same time.

Peter Ruston - Workshop Delegate

The Seminars Provided Have Proved Popular The Property Tax Portal team have provided tax saving seminars for Rochdale Landlords. The seminars provided have proved popular, informative and have received very positive feedback from those who have attended.'

Beatty Osborne
Rochdale Landlord Accreditation Scheme
(Rochdale Local Government)
Good Solid Advice for the Serious Investor! I recently had the opportunity to attend one of Property Tax Portal's Property Tax Workshops run by CEO Amer Siddiq and professional tax advisor James Bailey—one of a series being offered in London and other UK venues.

Being a bit of a cynic of property seminars, especially of the get rich quick variety, I admit to being skeptical.

However, this is definitely not in that category. It's a very professionally run event with truly outstanding course documentation and 3 large tax guide publications included in the price.

This full day course covers just about every important aspect of property tax I can think of, putting into context the key issues—the pros and cons of different approaches to tax planning. It's not a sales pitch either—just good solid advice for the serious investor—highly recommended.

Tom Entwistle, Editor, LandlordZONE - Workshop Delegate


The cost of this unique and ground breaking seminar is:
£297+VAT for a single delegate
£497+VAT for two delegates
Who is the workshop for?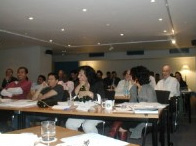 The Landlord Tax Workshop is primarily aimed at landlords, however, anybody who is involved in any aspect of property investment, wants to reduce their property tax liabilities and fast track their way to financial freedom will find the course invaluable.
Where is the workshop held?
The London workshops are held in Heathrow, London. The workshop starts at 8:45am and it is a jam-packed day!
We teach tax reduction (and in come cases legitimate avoidance) not tax evasion!
Please note that if you want to lower landlord taxes legitimately and sleep soundly at night then the Landlord Tax Workshop is for you!

However, if you are more interested in 'tax evasion' or using 'high risk' tax schemes that could be attacked and closed down by the Government at any time then this course is not for you.

We often get asked what the difference is between 'tax avoidance' and 'tax evasion'. Well, to put it quite simply, it is the 'thickness of a prison wall'. Tax evasion will probably put you on the wrong side of the prison wall!
How many people attend the workshops?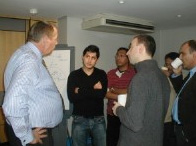 The maximum number of people allowed to attend a workshop is 25! The reason for this is quite simple. The workshop involves a lot of interaction and it is a well known fact that people learn better in smaller groups.

This is not a seminar! It is a fully interactive workshop where you are
encouraged to ask questions to help YOU save tax!
100% Satisfaction Guaranteed - or I'll Pay You Your Money Back!

I'm 100% confident that the Landlord Tax Workshop will be the absolute best, most complete, and most useful tax saving course you will ever come across.

More than that, I'm confident that if you employ just a handful of the tips, strategies and tools that Lee and I share with you, you'll make MASSIVE tax savings.

So if the Landlord Tax Workshop isn't everything you were expecting, and all of our tips, strategies and tools don't produce the results you were looking for, just ask me for a prompt refund during the first break and I will give you a 100% refund, guaranteed.

No reason needed. No questions asked.

That's my promise.

Amer Siddiq
Investor & Founder: http://property-tax-portal.co.uk/
There is no other Landlord Tax Workshop or seminar programme available that gives you ALL the tools that are required for you to slash your landlord taxes and boost your profits – I guarantee it!
The fact of the matter is that there is very little, if anything at all, out there which provides the serious landlord with all the tax saving information and tools required to help pay less taxes.

The whole reason the Property Tax Portal website came about was because of my personal struggles with finding legitimate ways to slash property taxes. It took me three years of sleepless nights, headaches and frustration to:
Learn about landlord taxes (so I could legitimately beat the taxman)!
Find the right tax advisors (who really knew what they were talking about)
Develop the right software tools (most of what I purchased and tested failed to address the landlords' needs)
Produce the 'most wanted' landlord information products!

It really hurts when you pay tax and then afterwards learn that you could have easily avoided it if someone had told you how!

This is exactly what Lee and I will be sharing with you during the workshop - we will tell you how to plan for and avoid the biggest tax pitfalls.

I have always believed that hard work gets its reward and now I invest in property knowing exactly what my buying, holding and exit strategies are going to be before I invest.

So, are you ready to book your place onto this ground breaking workshop?

P.S. Remember, because you are already investing in property you can get 100% tax relief on this training workshop.
Forthcoming course dates...
Date
Venue
Availability
No seminars available